About Our Restaurants
Marrakech Riads has been restoring Riads for nearly 20 years, among those, some were converted into restaurants.
Our restaurants serve one of the most refined Moroccan gastronomy in the most unique, luxurious, and romantic atmospheres.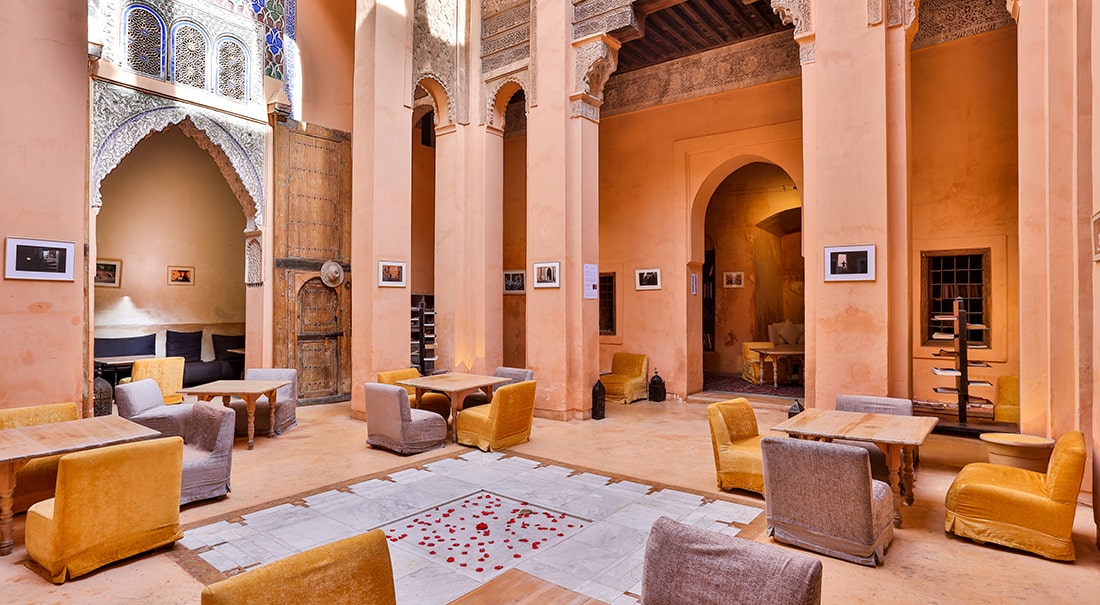 Its decor, both simple and refined, is reminiscent of the Ben Youssef Medersa, and is ideal to enjoy some delicacies in a serene atmosphere, far from the bustle of the nearby souks.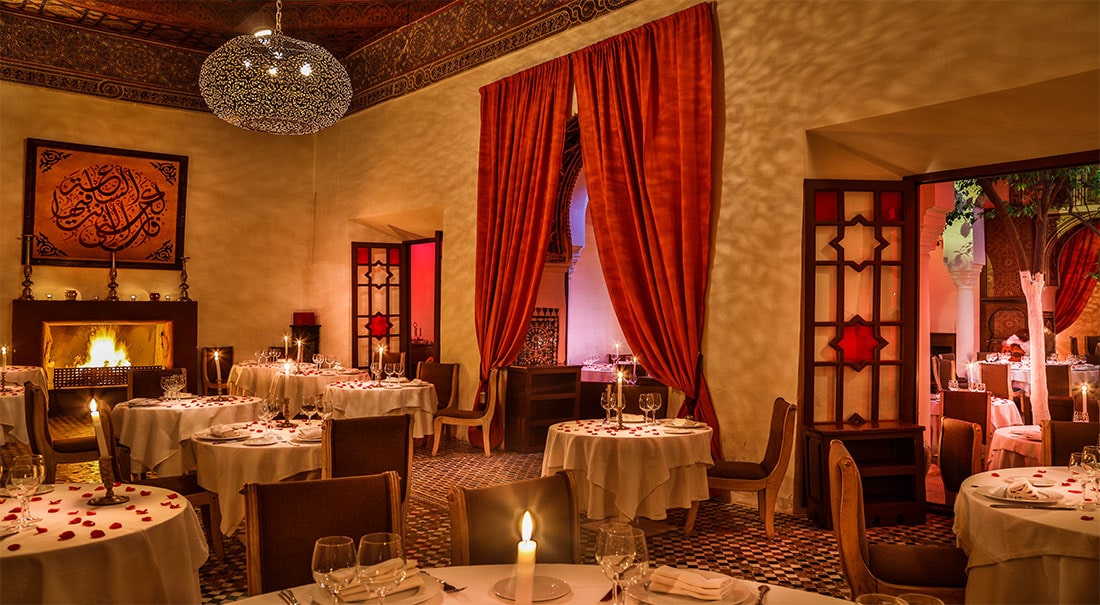 In this superb 17th-century riad, named one of the best restaurants in the world by Laliste.com in 2016, which has preserved painted ceilings of rare beauty, we have created a unique, luxurious, and romantic atmosphere